Marty Beal
---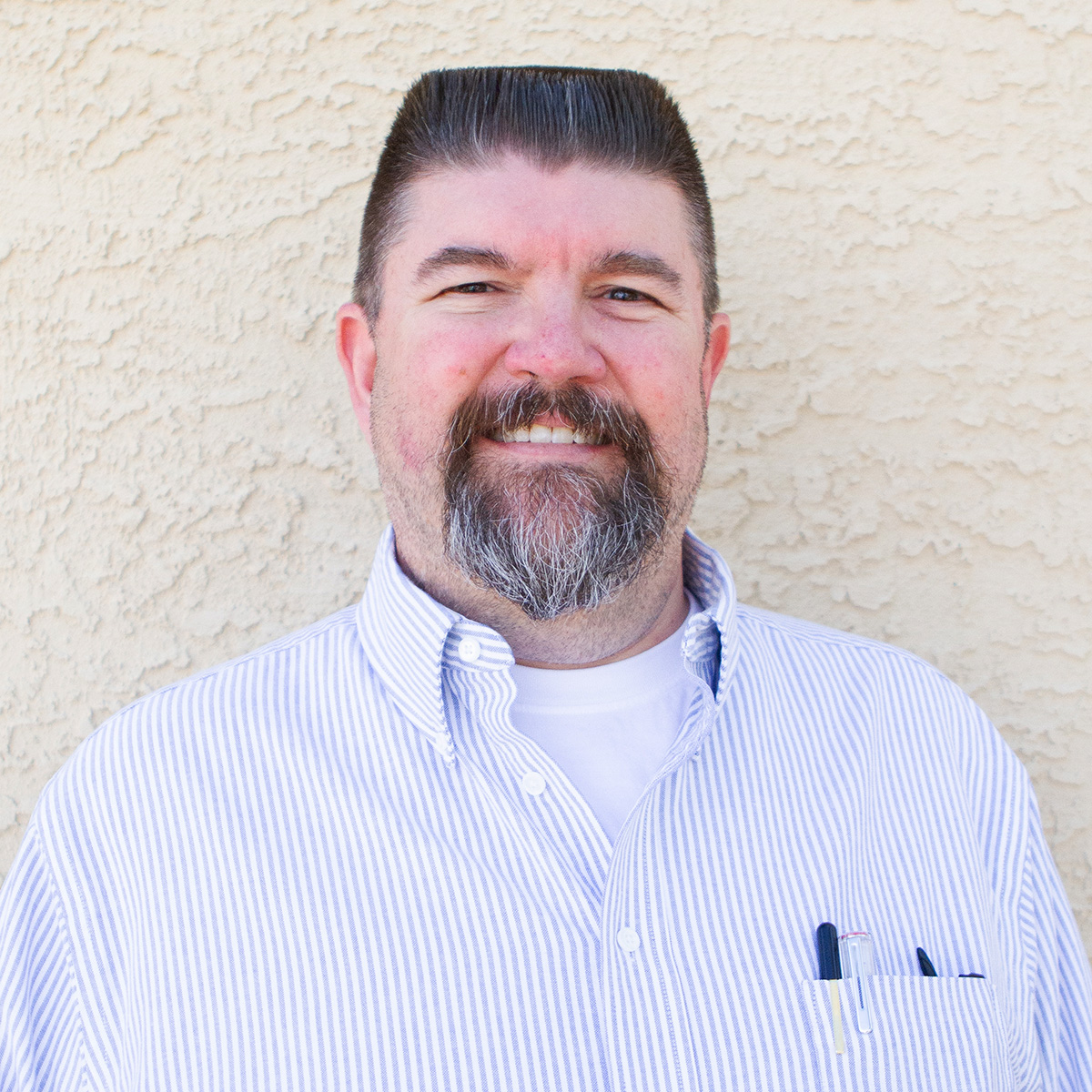 Marty Beal was born and raised in Iowa. He grew up with Christian parents and attended Baptist churches and the Church of the Brethren. While in high school he was blessed to have his grandfather as Sunday school teacher.
At the University of Iowa he met his wife Judy, who was raised in the Christian Reformed Church, and introduced to reformed theology. They were married in 1987 and have two daughters Melissa and Jennifer. The Beal family relocated to Tucson in 1998 and soon found DSPC and felt like they were "home". Melissa started at Northern Arizona University in 2007 and Jennifer in 2009.
Marty has served as a deacon in the CRC and as a deacon at DSPC prior to being ordained as an elder in 2006. Marty is also the church treasurer and accountant. Over the years he has taught Sunday school for various ages and served as the youth leader. He most recently lead the adult Sunday school class through the book "The Emotionally Healthy Church" by Peter Scazzero, and also leads one of two small groups in the church.
He is employed as a tax accountant for Tucson Electric Power Company where he has worked for five years. He enjoys running, bicycling, motorcycles and watching baseball games.